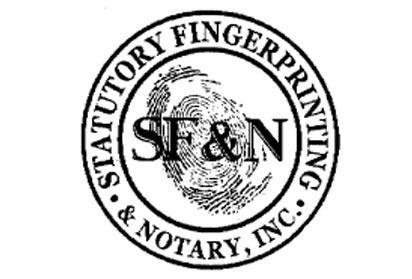 Statutory Fingerprinting and Notary is the leading service provider in South Florida! Our services provide quality Level 2 Live Scan electronic fingerprinting for Florida licensing and employment. In addition, we provide standard (ink card) fingerprinting, notary service, personal state background checks, and driver's license records. We provide Level 2 fingerprinting for healthcare, licensing, private schools, group homes daycare/preschools and more!

Important Notice
The office will be closed on the following days:
Saturday November 9th through Saturday November 11th (Veteran's Day Weekend)
Wednesday November 27th though Saturday November 30th (Thanksgiving Holiday)
Saturday December 21st though Wednesday December 25th (Christmas Holiday)
Saturday December 28th through Wednesday January 1st (New Year Holiday)
Happy Holidays!